SOA Tips-Use a Unique Element to 'Wrap' Each Business Message
06 May 2007
SOA-Tips
Fine-grained interfaces kill system performance. Coarse-grained interfaces reduce the cost of data processing and improves network latency.
You have to exchange rich business documents that effect complete state changes in the system rather than exchanging multiple small documents that only effect small state changes in a system.
Business messages may contain one or more business objects that they carry.
When designing global collaborations for wire-centric integration, if you have a complicated interchange that has multiple business objects to it, aggregate these messages together by wrapping them.
Ensure that the container of the wrapped messages has a unique top-level element name.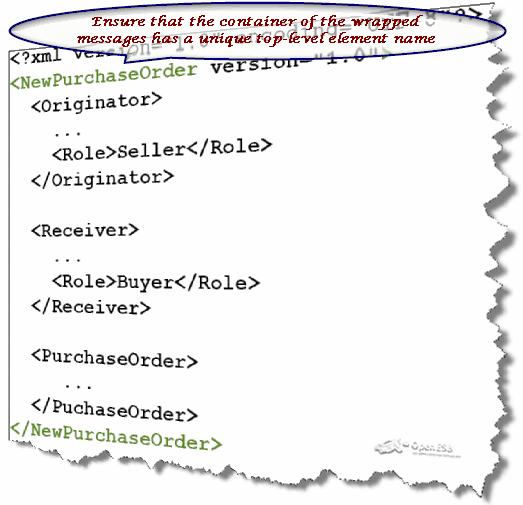 This wrapper can serve as an open-ended container that sets the business context for what to do with these messages and ensures these messages are self-defining.